Behind every great Kona day is a great cup of Kona coffee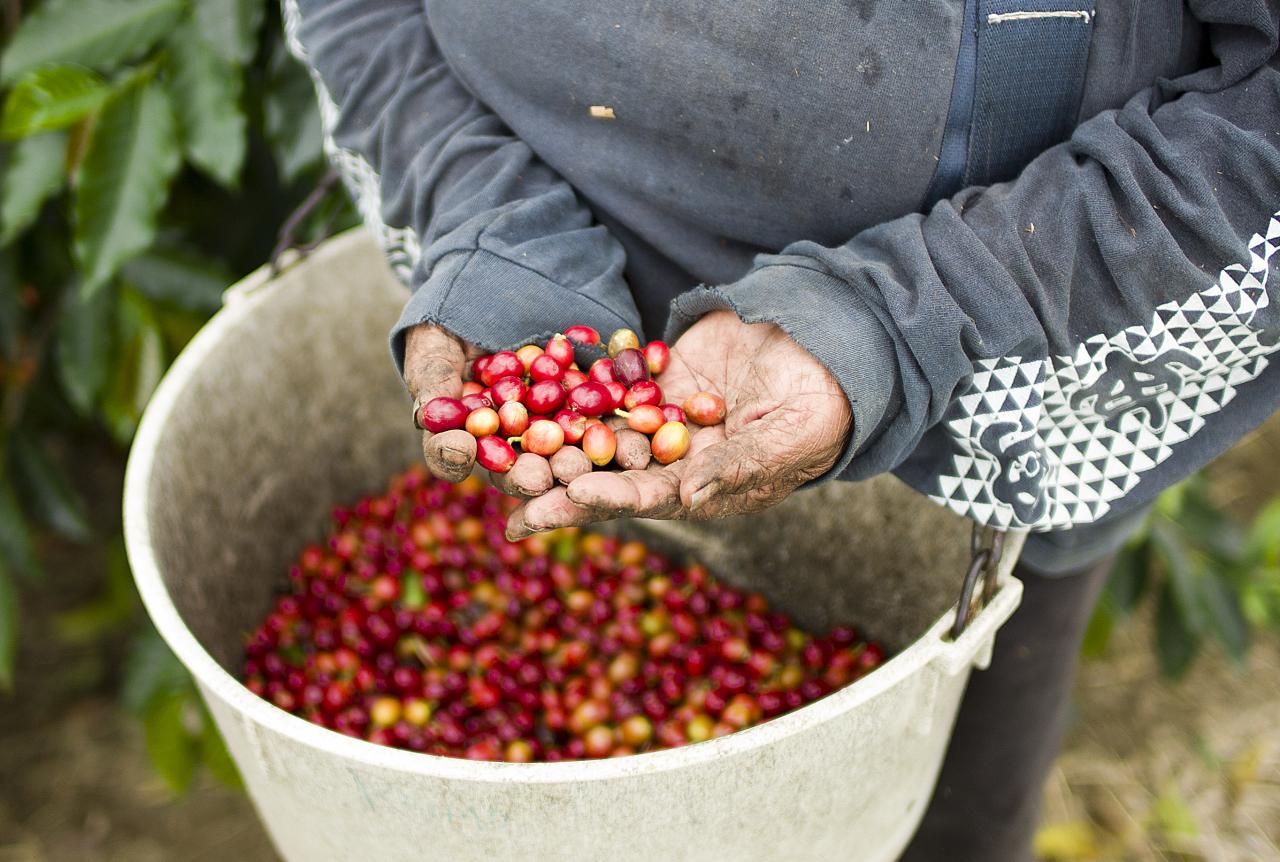 A trip to Kona is not complete without exploring the scenic roads on the Hualalai and Mauna Loa slopes of the Kona District, home to over 700 farms cultivating a rare commodity.
100% pure KONA COFFEE, one of the most expensive and prized coffees in the world!
In 1825 Chief Boki, Governor of Oahu, picked up coffee seedlings in Brazil to plant in Hawaii, and the rest is history. A once volatile industry, today there are over 700 farms cultivating coffee on the scenic mountain slopes above Kailua-Kona. Producing about 3.8 million pounds of coffee a year, it's the only significant coffee production in the U.S. A unique combination of rich volcanic soil from the Hualalai Volcano, sunny mornings and cloudy afternoons create the ideal environment to grow this famed coffee.
A new emerging coffee market
Kona Coffee is one of the most expensive coffees in the world and has led to a new emerging market. Boutique, award-winning farms produce affordable new blends, each with a unique taste. Ka'u Coffee, from the far south, has placed in the top ten at one of the world's largest coffee gatherings for the last four years. The southeastern region's Puna Coffee is outstanding with its nutty overtones, while the northeastern region's Hamakua Coffee has a rich flavor with a chocolaty-smooth finish. More fine coffees being cultivated on the beautiful Big Island!


Kona's Coffee Belt
Kona is in the heart of Coffee Country, a coffee belt about two miles wide ranging from 700 feet to 2,000 feet in elevation. Leisurely explore the scenic country roads of our coffee belt, sample 100% Kona in coffee shacks and restaurants, visit the thriving orchards and mills to learn the art of harvesting and watch pickers pick each ripe cherry by hand. Take the scenic drive from Kailua south on the old Mamalahoa Highway (Highway 11) along country roads through green, lush and hilly terrain. Aside from the coffee stops, this is a path through history, so be sure to stop at the picturesque St. Benedict Painted Church in Kealakekua Bay and the Pu'uhonua o Honaunau National Park.

Journey with us as we explore the best places to experience the true culture of Kona Coffee:
Kohala Luxury Rentals welcomes you to the Big Island. Experience the true coffee culture and history of Kona Coffee from one of our
luxury Kohala Coast vacation rentals
, perfectly situated to take advantage of our scenic coffee belt.