Terms and Conditions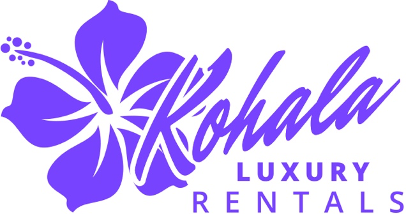 www.KohalaLuxuryRentals.com
65-1206 Mamalahoa Hwy Ste 3-109 · Kamuela, Hi 96743
Vacation Rental Agreement Terms and Conditions
Deposit
A security deposit of $500 is required to hold the reservation. Upon receipt of the deposit, a Reservation Confirmation will be emailed.
The rental balance is due 60 days prior to the arrival date. Extended stays of a month of more require 25% of the rental balance due 120 days prior to arrival, with the remaining balance due 60 days prior to arrival. If payments are not received when due, the booking will be cancelled and the collected monies will be forfeited.
After the rental balance is received, the security deposit converts to a damage deposit. If the following provisions are met, the full deposit is returned to you within (10) ten days of the departure date:
No instances of property damage
No instances of property theft
No excessive cleaning
No unauthorized early or late check ins
No violations of terms, house rules or association rules
Cancellations
Cancellations more than (60) sixty days prior to arrival will forfeit the security deposit. Cancellations less than (60) sixty days prior to arrival will result in loss of rent collected. Cancellations of extended stays within (120) one hundred twenty days prior to arrival result in loss of rent collected. If we are able to rebook the cancelled dates, we will issue a refund for the rebooked dates.
Check in Procedures
Check in time is 4:00pm Hawaii Standard Time. Check in details are emailed two weeks prior to your arrival. They will contain access information to the resort and your vacation rental.
Check Out Procedures
Check out time is 11:00am Hawaii Standard Time. Prior to departing the villa, please return the keys and cards, as well as garage openers (if provided) to their original location. Replacement charges vary by property for replacements and replacement fees will be charged to the guest. Please deposit trash to the nearest Association dumpster, lock windows and doors, turn off the lights and AC, and return the lockbox key to the lockbox.
Confirmations
A reservation confirmation will be emailed upon processing of the deposit and reservation. A payment confirmation will be emailed upon rental balance collection. Check in details will be emailed two weeks prior to arrival date.
Amenities
Upon arrival, the home will be clean and prepared with linens and starter amenities which will include coffee, laundry detergent, dishwashing soap, dishwasher detergent, sponge, paper towels, shampoo, lotion, bath soap, facial tissue and toilet paper.
Additional Terms
No pets allowed. Violation of this policy will result in an order to vacate the premises immediately without refund.
These are non smoking homes. Violations of the non smoking policy may incur a fine along with any additional cleaning expense to remove smoke odor from the house and linens, as well as replacement expense of items damaged by this violation.
A copy of the Homeowners Association Rules will be in the property for you. Any violation of these rules are subject to fines. Guests will be responsible for payment of any fines imposed during their stay.
Parking is allowed in designated areas only.
Check in time is 4pm and Check out time is 11am. Guests who do not receive authorization for an early check in or late check out will be charged for an additional night's stay.
Guest reserving the rental must be 21 years of age and must provide proof if requested.
House parties and illegal substances are strictly prohibited.
Exceeding maximum occupancy of the rental property is prohibited.
Violation of the terms and conditions as well as violations of the Association Rules may be grounds for immediate eviction, may result in fines and/or loss of deposit.
Any exceptions to the terms and conditions must be approved in writing in advance.
Force Majeure. There may be circumstances beyond our control and contemplation, in which the property might not be available for a booking. Examples of these include (but are not limited to) destruction of or severe damage to the property. In the event of Force Majeure, we will do our best to make alternative arrangements where possible. If we cannot, or if the alternative arrangements are not acceptable, then we will refund all monies paid. This will be the full extent of our liability in such circumstances, and we will not be responsible for any other costs connected with any such cancellation, howsoever arising.
Hawaii State Law requires collection and reporting of the following taxes:
Hawaii State General Excise Tax is 4.7%
Hawaii State Transient Accommodations Tax is 13.25%
Travel Insurance
Vacation Rental Insurance has been made available with your reservation. Vacation Rental Insurance provides coverage for the loss of prepaid, non-refundable expenses due to certain unforeseeable circumstances that may jeopardize your vacation investment and force you to incur unplanned expenses. Trip Cancellation and Trip Interruption coverage is available for events such as a sickness or injury of yourself, family member or traveling companion; flight delays due to adverse weather; interruptions of road service; terrorist acts; and mandatory evacuations. The plan also includes other valuable coverages such as Medical and Dental, Baggage, and Emergency Assistance and Transportation in addition to useful services such as identity theft, concierge and 24/7/365 emergency assistance. We strongly recommend you purchase this valuable protection. Additional terms and conditions apply; please read your Description of Coverage/Policy carefully and contact Generali Global Assistance at 866-999-4018 with coverage questions.
You can review the Description of Coverage or Insurance Policy here:
https://www.csatravelprotection.com/certpolicy.do?product=G-330CSA
Damage Insurance
As a part of your stay, you may purchase a Vacation Rental Damage Protection plan designed to cover unintentional damages to the rental unit interior that occur during your stay provided they are disclosed to management prior to check-out. If purchased, the policy will pay a maximum benefit of $3,000. Any damages that exceed $3,000 or are not covered under the plan will be charged to the credit card on file. If, during your stay at one of our rental properties, an insured person causes any damage to real or personal property of the unit as a result of inadvertent acts or omissions, the Insurer will reimburse the Insured for the cost of repair or replacement of such property up to a maximum benefit of $3,000. Certain terms and conditions apply. Full details of the Vacation Rental Damage coverage are contained in the Description of Coverage or Insurance Policy here:
https://www.csatravelprotection.com/certpolicy.do?product=G-20VRD
The Vacation Rental Damage Protection can be puchased up to, and including at, check-in. By submitting payment for this plan, you authorize and request Customized Services Administrators, Inc. d/b/a Generali Global Assistance & Insurance Services to pay Kohala Luxury Rentals LLC directly any amount payable under the terms and conditions of the Vacation Rental Damage. Please contact Kohala Luxury Rentals LLC directly if you do not wish to participate in this assignment.