| | |
| --- | --- |
| Guests | 4 |
| Bedrooms | 2 |
| Bathrooms | 2 |
| Pool | Yes |
| Property Size | 1,880 sq. ft. |
Description
Welcome to Kulalani Resort Villa 2001 ~This tranquil 2 bedroom 2 bath townhome is conveniently located near the Shops at Mauna Lani in the lovely Mauna Lani Resort. Offering an amazing value, close proximity to dining and shopping venues, and filled with all the comforts of home, Kulalani has it all. The split level floor plan provides for privacy as the master suite is set on the top level and the guest suite is comfortably situated on the lower level.

The master suite has a king bed and flat screen television along with a private bath and lanai. The master bath boasts dual vanities, a walk in shower as well as a soaking tub. The master lanai overlooks the amazing Kulalani Recreation Center, and includes garden views with the Pacific Ocean as the backdrop.

The guest suite on the ground level is furnished with a full bed. The guest bath has a tub/shower.

You will also find a complete gourmet kitchen on the ground level, warm living room and dining area. All major appliances are provided and the kitchen is fully stocked with cookware, flatware, utensils and additional countertop appliances.

A Viking barbecue grill is located on the main lanai for casual lunch and dinner dining.

The dining table seats four, and outdoor seating is fun, casual dining option.

The living room is furnished with two welcoming loveseats, a flat screen television and stereo.

This villa is equipped with central air conditioning, ceiling fans and a full size washer and dryer. An added bonus with this villa is guest use of the garage.

The Kulalani Recreation Facility is a grand park like setting that includes a swimming pool, lap pool, hot tubs and an impressive Exercise Facility. A large pavilion is centered between the pools and provides a wonderful shaded seating area.

Kulalani 2001 sits just outside of the entrance to this magnificent Recreation Center, which makes it the premier location within the Resort!

The Mauna Lani Resort is home to the Shops at Mauna Lani, the Mauna Lani north and South Championship Golf Courses, white and black sand beaches and such notable dining hot spots Monstera, Brown's Beach House, The Canoe House, Ruth's Chris, Tommy Bahama's and more! Mauna Lani Sea Adventures is a popular choice for whale watch, snorkeling and sunset sails. The Shops at Mauna Lani also has a grocery store which carries fresh fish, island produce, a deli and bakery.
Hawaii State Tax ID : W46490006-01
Amenities
Amenities Air Conditioning Linens Provided Washer Dryer Guests enjoy use of garage Beds King Bed Queen Bed Entertainment Jetted Tub in Bath Shared Hot Tub (2) : 2 hot tubs in Recreation facility which is close to condo Cable TV DVD CD Player Stereo System Shared Pool (2) : Lap Pool and Kids Pool in recreation facility which is close to condo , the recreation facility is private to development Kitchen Full Kitchen : Gourmet kitchen, granite counter tops, Quality GE Profile appliances. Coffee maker,coffee grinder, toaster, kettle, mixer, blender Cooking Utensils Provided Refrigerator : Ice maker and chilled, filtered water dispenser Dishwasher : Detergent supplied Microwave Ice Maker Oven Cooktop Outdoor Features Gas/Electric BBQ Grill : BBQ built into outside kitchen with sink and running water. 2 propane tanks ready to go Lanai (2) : Large covered Lanai on main floor with patio furniture. Covered Lanai off master bedroom with furniture. Both in shade and wind protected View/Location Ocean View : Ocean views from the master suite and lanai, overlooks the Kulalani Rec Center Communications Telephone : Free local and long distance calling to the US Free Long Distance : Free long distance calling to the US Broadband Internet : Wall connections available throughout Condo. Ethernet cord in condo WiFi (Wireless Internet) : Secured wireless internet connection Other Amenities Starter Amenities Provided Include:: Paper Towels, Toilet Paper, Dish Soap, Sponge, Laundry Detergent, Soap, Shampoo, Lotion and Complimentary Coffee! Guest Use of Private Garage! Iron, Ironing Board, Alarm Clock, Hairdryer, Beach Chairs, Beach Towels available Suitability No Pets Allowed Kid Friendly : Beach Toys, pool floaties, plastic plates/ cups and utensils Minimum Age Limit for Renters : 21 Smoking Not Allowed Activities Golf Tennis Shopping Kayaking Sailing Boating Parasailing Jet Skiing Swimming Surfing Windsurfing Biking Mountain Biking Fishing Hunting Health/Beauty Spa Sightseeing Shelling Snorkeling/Diving Hiking Restaurants Fitness Center/Gym Other Activities Recreation facility in this development is the best we have seen in area, Access key to Mauna Lani Beach Club is provided with rental
Floor Plan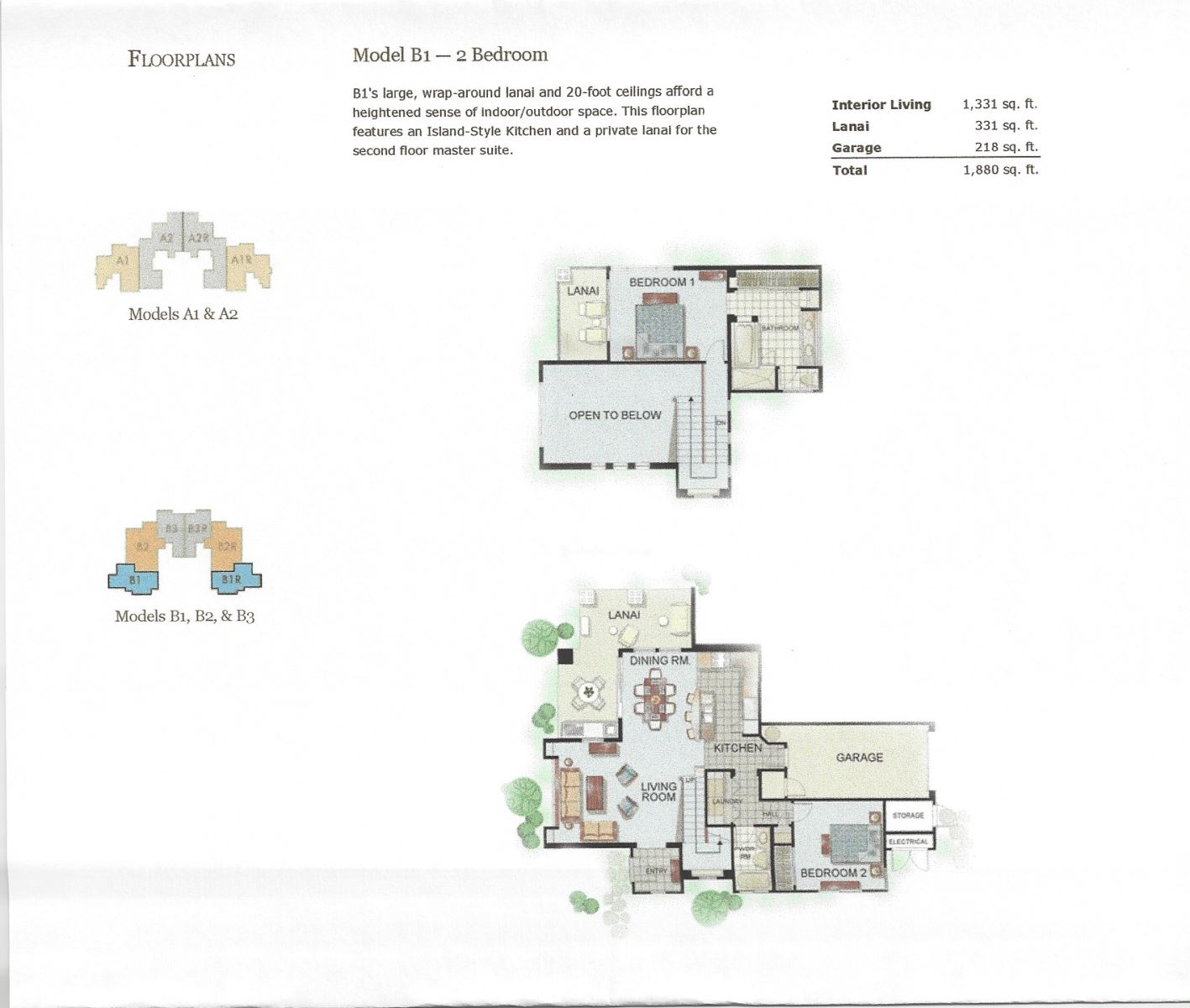 Video
Map
Calendar
Feb - 2019
S
M
T
W
T
F
S

1

2

3

4

5

6

7

8

9

10

11

12

13

14

15

16

17

18

19

20

21

22

23

24

25

26

27

28
Mar - 2019
S
M
T
W
T
F
S

1

2

3

4

5

6

7

8

9

10

11

12

13

14

15

16

17

18

19

20

21

22

23

24

25

26

27

28

29

30

31
Apr - 2019
S
M
T
W
T
F
S

1

2

3

4

5

6

7

8

9

10

11

12

13

14

15

16

17

18

19

20

21

22

23

24

25

26

27

28

29

30
May - 2019
S
M
T
W
T
F
S

1

2

3

4

5

6

7

8

9

10

11

12

13

14

15

16

17

18

19

20

21

22

23

24

25

26

27

28

29

30

31
Jun - 2019
S
M
T
W
T
F
S

1

2

3

4

5

6

7

8

9

10

11

12

13

14

15

16

17

18

19

20

21

22

23

24

25

26

27

28

29

30
Jul - 2019
S
M
T
W
T
F
S

1

2

3

4

5

6

7

8

9

10

11

12

13

14

15

16

17

18

19

20

21

22

23

24

25

26

27

28

29

30

31
Aug - 2019
S
M
T
W
T
F
S

1

2

3

4

5

6

7

8

9

10

11

12

13

14

15

16

17

18

19

20

21

22

23

24

25

26

27

28

29

30

31
Sep - 2019
S
M
T
W
T
F
S

1

2

3

4

5

6

7

8

9

10

11

12

13

14

15

16

17

18

19

20

21

22

23

24

25

26

27

28

29

30
Rates
* Rates are subject to change without notice. Pricing excludes taxes, additional options or fees.
| | | | | |
| --- | --- | --- | --- | --- |
| Vacation Rental Standard Pricing | Night | | | Min Nights |
| Low Season | $225 | | | 4 |
| Mid Season | $225 | | | 4 |
| Holiday Season | $425 | | | 4 |
Reviews
Beautiful property and area First and foremost, the attention and service you receive from the Manager, Wendee, is five star. She went above and beyond with any question or concern we had and always responded in a timely manner. That made our vacation great before we even left home. Wonderful service. The set up is perfect for privacy if you are two couples or a family with kids as there is the upstairs master suite and the downstairs bedroom with a bathroom as well. The townhouse is exactly as pictured and has all of the amenities you need. It is a little worn on things youd expect in a rental - the carpet, etc and the glass door in the bathroom is a bit of a pain if you are bathing little ones but those are MINOR compared to how beautiful and spacious the unit is. It is conveniently located near the rec centre - literally a 1 minute walk away. The pool isnt heated but was refreshing with the heat of the day. The garden view off the lanai is really lovely - we loved
Thank you so much for being a part of our wonderful vacation to Hawaii. The villa was perfect and we enjoyed our time there.
I really enjoyed staying at this unit. It was so clean and beautiful with wonderful amenities. I would highly recommend this unit.
We stayed at this townhome in the Mauna Lani Resort for 10 days last month. Our group consisted of me, my husband and our two children (ages 11 and 8). Wendee is the property manager and she handled our reservation. At one point the air conditioning went out and it was fixed within the hour. She was responsive on one other issue we had. There was a bug in the house but we might have let it in while grilling dinner. Its hard to know. We only saw the one bug and pest control came the next day in the morning. The condo has everything you need and the location is terrific. The kitchen dishwasher did not work correctly. The soap did not dissolve. I meant to mention this to Wendee. So, I mostly hand washed the dishes which was not a big deal. The patio is fairly private and we enjoyed watching the sunset from the upstairs master balcony. We would definitely stay at this property again. Since Wendee is overseeing the property it is not truly VRBO.
Wonderful stay in great Townhouse - My wife and I returned from Hawaii on February 14 2012, after a wonderful five week stay in 2001. The accommodation is perfect for a couple but could easily accommodate two couples. It is ideally located close to the most peaceful swimming area/s ( separate childrens and adult lap pool) that we have ever experienced in Hawaii. It also has a fully equipped and fully air conditioned work out room if you feel energetic. The Town house is very well equipped for cooking and dining at home and is within easy walking distance of the local grocery store and a short drive to the gated private beach. The new owner showed great concern for our comfort and enjoyable stay and there is a local Manager always ready and willing to help if need be. We certainly hope to stay at 2001 in the future and would certainly recommend this property to friends without hesitation.
A Perfect Place To Stay !!!!!! Had the pleaseure of staying in this beautiful townhome for a week before Christmas. Wendee was an absolute pleasure to deal with and was always quick to respond to any questions ! This townhome is Perfect ! A short walk to the beach, to the grocery store and right next to the beautiful recreation facility make this one of the best places to be. Inside there is everything you may need and the decor and furnishings are excellent. The lanai gives you the chance to bbq and provides you witha little privacy as well. Would highly reccomend this townhome and we have already talked to Wendee about returing again this spring. Mahalo Wendee !!!!
Our family of two adults and two children had a great experience staying at Kulalani 2001 this Sept for two weeks. The unit felt new, clean and spacious and had most of things we were looking for to make our stay really enjoyable. The kitchen had everything we needed no surprises nice. The location was quite good for all that we wanted to do and see. Pools at the complex were perfect for play and for lap swimming. The various owners at the complex were extremely friendly/helpful. The coolers, chairs and boogie boards at the unit were much appreciated for our many trips to Hapuna beach. The property manager was extremely helpful and responsive before and during our stay. The listing and the photos for this rental were as we expected. Little things that could be improved, and they are quite minor a second BBQ tank as we ran out of propane, the snorkel kits at unit were nice but missing an item or two, a few more family games in the unit would be ideal.
PERFECT, AMAZING, SPLENDID and def RECOMMENDED I am a bit conflicted as for selfish reasons, I am not sure I want to rave about this condo as I want to be able to reserve it when I go to Hawaii.....however, I owe it to Wendee and the owners for allowing us to stay in their beautiful home. We just returned from a 3 day- turned-7-day-stay at this wonderful condo - we did not want to leave so we continued to add days to our stay until the day we had to fly home! . It was absolutely perfect - spacious, clean, modern, and ammenities galore! The condo was very clean and well-stocked with necessities (towels, soaps, bathroom tissues and paper towels) and MORE (wonderful to have some unique odds and ends (i.e. Mirin and champagne vinegar) for cooking dinner). And having laundry in the condo was a huge bonus. We rarely used the car once we were settled as it was only A 2 minute walk to the pool/gym (amazing community BBQ area/pool/ spa), just a short walk to the Mauna Lani hotel.
Thank you so much for everything that you did for us during our stay. We have never had such great care given to us when renting a condo in Hawaii. We appreciate the (plastic outdoor use) dishes that you purchased when we mentioned that we needed them. We used them several times every day, so thank you! We were more comfortable using them outside too and having something to take to the pool was nice also. The pack and plays (rentals) where do I begin. The rate was fabulous and you went above and beyond picking up foam mattresses for our babies. I cant tell you how much I appreciate all that you did. We will be recommending you to anyone that is going to the Big Island and also anyone that is looking for management assistance. I hope that your business continues to be successful!
The location was wonderful! Closely proximate to the pool & gym, wonderful backyard area and very quiet complex. Inside, when we arrived, all was in order and we felt at home immediately. Wonderfully appointed and very clean. The owners thought of everything including multiple keys for the pool area (gated), multiple remotes for front gate after hours, as well as pass cards to the private beach. Towels were at the ready, and in the garage there were noodles for the pool. The pantry had an ample spice cabinet, and it was great as it seemed past guests (and us) added to the pantry and condiments. We were set to cook - just add veggies & fish! Wonderful space - will be back again!